Popular Payment wallets in Nepal
In this modern era, technology has developed lots of possibilities and has changed all our thinking style and livelihood. Now we need not travel a mile only to carry out any financial activities. We can do it simply, just staying in the corner of our house. And it is happening just because of the payment wallets or it also is known as a digital wallet, e-wallet and mobile wallet.
Payment wallets, where people store their money and use them to make different payments at different sectors are very popular among business professionals and online shoppers. Payment wallets allow you to recharge our phone, pay bills (electricity bill, telephone bill, internet bill etc), buy a flight ticket, movie tickets and moreover they provide you safe and secure method of making a worldwide online transaction. These wallets work through the application that has been installed on the smartphone.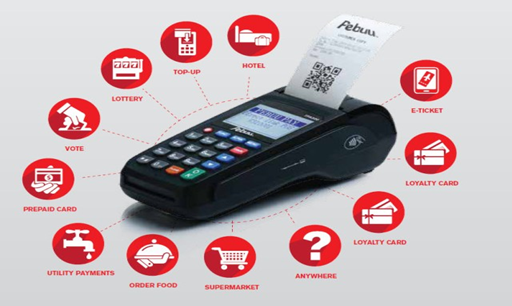 Payment wallets are very easy to use, all you need to do is install the app and create a user ID and password. You can generally load money into these wallets via internet banking, credit card or debit card and you don't need to carry a large sum of cash or heavy wallets.
The era of cashless transactions is upon us, and in recent years, many payment wallets/e-wallets are come out significantly in Nepal. We can figure out stock of the different options of e-wallets in Nepal. Some of the popular payment wallets are listed below.
1. ESewa: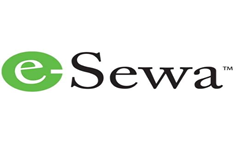 Esewa is the first and most popular mobile wallet of Nepal. Launched in 2009, it has got licensed by Nepal Rastra Bank for payment service provider in Nepal. You can simply load money from a list of available bank accounts. After that, you can pay to the merchants, service providers who have operations tie-up with the company and you will not be charged for any payments made to the merchants. You can recharge your mobile, pay internet bills, electricity bills, telephone bills etc. Also, you can book movie tickets, flight tickets both national and international through ESwa payment wallet.
ESewa has also been acting as a platform to send and receive remittance, that you can now easily transfer and receive money from one country to another. It has offered a wide range of service with tying-up around fifty banks. Although ESewa has a mobile app, you can use its service via free SMS.
2. Khalti: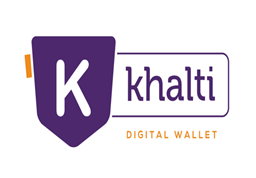 Khalti is one of the most popular and fastest growing payment wallet of Nepal. With the use of Khalti, you can make payments for electricity bills, internet bills, recharge mobile, book hotels, domestic airlines ticket, and movie ticket, make online payments at e-commerce sites, etc. It also provides domestic fund transfer facility as well. You can load fund into Khalti using your internet or mobile banking, debit/credit cards, Khalti bank deposit vouchers, and kiosk machines. Furthermore launched at CAN infotech 2017, Khalti is putting strong efforts to drive the nation to a cashless digital ecosystem and to be the leader in that business.
3. iPay: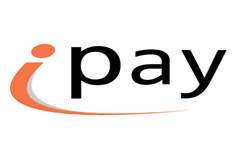 iPay is a subsidiary of Muncha.com, which was one of the popular online shopping portals in Nepal. iPay is perfect to make an online payment at e-commerce sites. Similarly, it provides services like mobile balance top-us, online domestic air ticket booking, payment of Landline, ADSL, DishHome and SIMTV bills etc. Till now, iPay has been able to tie-up with Nepal Investment Bank Limited, Kumari Bank Limited, Everest Bank Limited, Laxmi Bank, NIC Asia, and Global IME Bank for the aid in the business.
Unlike Khalti and eSewa, which use the email address or mobile number or both for the account setup; iPay solely relies on the email address for the account setup and demands it every time before letting you access your account.
4. QPay: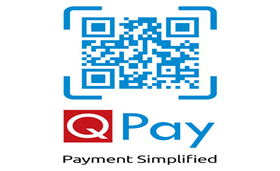 Qpay is simple and easy to use and it comes with various services. Through QPay you can make payment of products purchased and or services availed, with just in few clicks. Currently, QPay allows you to make payments of your phone bills (NTC / Ncell / UTL / Smart Cell), Internet (Subisu / ADSL / Broadlink), cable TV (Dish Home / SIM TV) and electricity bills.
With opening your location you can get nearby restaurant, nearby ATMs and nearby taxi. You can also pay for the taxi's fairs from QPay.
Similarly, you can easily link your bank accounts with QPay that will help you to deposit your QPay wallet funds in your respective bank accounts.
As we know our neighbor country India is rapidly growing in the field of online business, e-commerce, and digital wallet system. Digital wallet in India like PayTM, Mobikwik, Citi MasterPass, ICICI Pockets etc. are getting huge success in their field and business. Whereas Nepal is in the initial phase of digital wallet system and has much more to do.
Adopting a payment wallet system in Nepal can help the economy, business, lessen government burden and increase it's earning as well. But for payment wallet system to grow and contribute to the national economy, government and Nepal Rastra Bank need to develop suitable policies and frameworks. Also, need to improve Internet quality in Nepal to make the e-wallet use successfully.
Have you been using any payment wallet? Please share your experience in the comment section.