E-payment: Khalti Digital Wallet and Payment Gateway in Nepal
E-commerce/E-payment is spreading widely in the world which includes some of the top trends of the globally emerging market like Easy banking, Easy payment, and Easy money. The reason for its popularity is because, an online payment gateway provides a safe, secure and easy payment solution. It allows consumers to pay directly using the internet and their credit or debit card. Although in Nepal, the online payment gateway started since the end of 2017, there has been the establishment of so many online payment gateways that provides a secured, reliable and easy payment solution. Among those gateways, Khalti is one of the emerging online payment gateways in Nepal.
About Khalti
Khalti aim is to "bring easy access to finance".
Khalti is one of the emerging online payment gateway, launched on January 26, 2017, which allows user for an instant, reliable and quick cashless online payment in Nepal. Khalti claims to be the entire payment ecosystem by allowing users to pay for a range of services like basic utility payments, hotel bookings, movie and domestic flight tickets, events and many more. Khalti has been awarded for Google Business Group Stories in 2017.
Loan Fund, Bank Transfer, Scan and Pay, Send money and Accept payments online anywhere at any time all over Nepal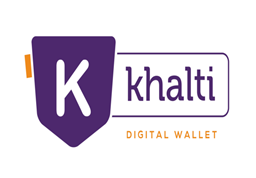 Utility Payment: Topup, RC card, LandLine, Electricity, Khanepani, TV, Internet, E-Learning, Antivirus, Insurance, Ride, Share, Newspaper, Credit card

Booking: Flight, Movie, Hotel, Event
How to use Khalti?
Connect Account

Load funds in your account: Bank to Wallet(using eBanking or mobile banking), Cash Deposit(using Khalti cash deposit vouchers from Nepal Investment Bank Limited or Machhapuchchhre Bank Limited), Khalti Pasal(Point-of-Sale (PoS)), Wallet to Wallet(transfer money), Debit/Credit cards, Connect-IPS( link your bank account)

Pay Bills
Why Khalti?
Cash-Back on transaction

Safe and Reliable transaction

Detailed Transaction Report

Easy user interface

Real-time Dashboard

Flexible Pricing

Simple Onboarding

Transfer/ Withdraw/ Refund
The best reason fo using Khalti can be that you will be able to earn easy money by spending a certain range of your Khalti balance and earn some points which will be converted into your cash.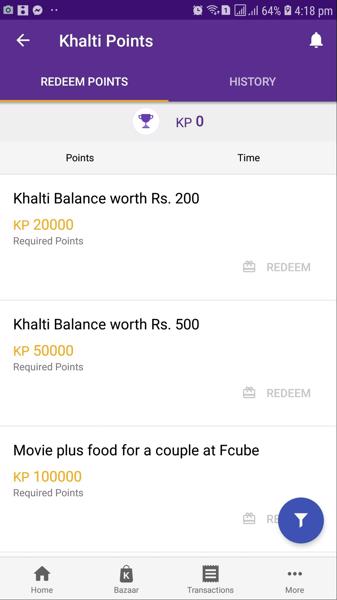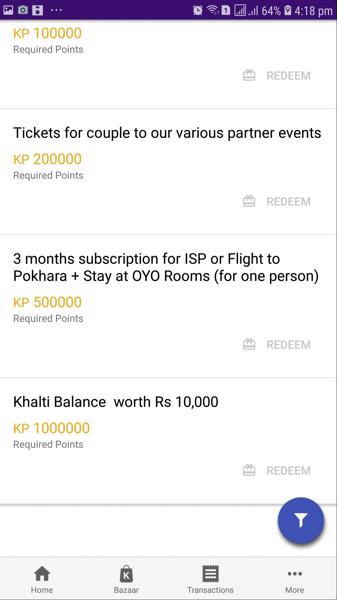 Khalti Product:
Digital Wallet

Payment Gateway

Khalti Pasal

Smart Chhori
Digital Wallet is basically a concept of paperless money and digital transaction of currency. With just a click, you will be able to send money and pay bills and also perform most of the digital transaction through the digital wallet of Khalti.
Payment Gateway: Some of the payment gateways of Nepal are as follows:-



Khalti Pasal, a product that basically transforms any normal shops (which can be any small grocery shop) into smart shops. It enables any retail shop for digital payment which basically means cash payment in the absence of paper money.
In the context of Nepal, "Smart Chhori" can be viewed as the revolutionary product of Khalti which empowers daughters nationwide through Digital & Financial literacy supported by Spring Accelerator. It targets to influence 10K households, 15-35 aged female.
Establish financial habits
Scope of Personal growth
Be Self-dependent
For further information
Khalti Digital Wallet and Payment Gateway
Related Post: