Simple Guidance For You Before Becoming Entrepreneur
Entrepreneurs as an individual who attempts to predict and act upon change within markets. An entrepreneur unites capital, labor, and land to produce products or services through the formation of a firm. An entrepreneur is a person who starts the business from scratch.
An entrepreneur is "a person who sets up a business or businesses, taking on financial risks in the hope of profit." – Oxford Dictionaries Definition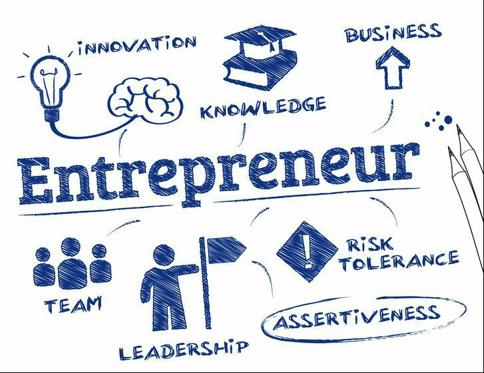 Creator and Visionary

Risk- bearer, Innovator, Motivator, Leader

Utilizes their resources

Independent, Raise Self Capital, Risk Bearer

Self Decision as an objective

Newly established enterprise

Open its failure and mistake

Works to bring a new idea in the market
An individual or a team who takes the risk and start something new. An entrepreneur is a person who creates a new business venture. This can carry a huge risk as it needs capital to set up a new business without knowing if it will give a return on investment.
Entrepreneurs need to have a good understanding of their markets. They need to find out what the consumers want and modify their products in line with market requirements. They also need to have good ideas, plans, approaches, and strategies.
Four basic aspects of Entrepreneur:
Creation of a new venture
Investing necessary time and effort
Accepting associated risks
Enjoying resulting rewards
Types of Entrepreneur:
Innovative entrepreneurs: lookout for opportunities with a sense of innovativeness.
Adoptive (imitative) entrepreneur: imitate and follow the existing entrepreneurs and similarly set the enterprise.
Fabian entrepreneurs: experiment change in their business venture.
Drone entrepreneurs: conservative and are much more comfortable in following traditional business activities.
Famous Entrepreneurs in the World, Check this article to know about the famous entrepreneurs in the world and their gateway towards success.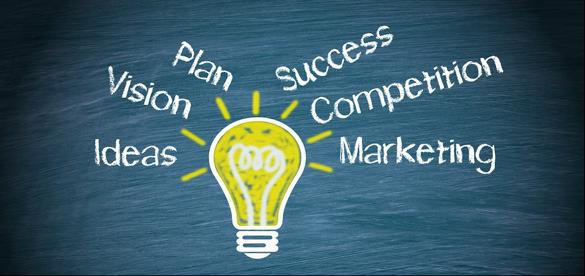 Steps to Become an Entrepreneur:
Find a suitable Industry
Establish vision, goals and mission
Research the Market
Educate yourself
Plan the business
Find your target customers
Build a Network or Connection
Build your Business Slowly
"All our dreams can come true if we have the courage to pursue them." - Walt Disney
"Don't worry about being successful but work toward being significant and the success will naturally follow." - Oprah Winfrey, American media executive, actress, talk show host, television producer and philanthropist
"If you are not getting traction on your idea, you try a few things. You try pushing harder, cleaning up something, building up to something aggressively but if it doesn't get traction, then don't bother." - Vijay Sharma, Founder of Paytm
Some sources to get ideas to start a new venture:
Information – For e.g - Newspaper, Television, Online Portal, etc.
Finding a new product or service
Adding value to the existing products
Brainstroming
Investigating market / Competitor
Channel Members and Sales-Force
Research and Development Work
Motivational Entrepreneurs From Nepal, Check the list of small but inspiring entrepreneurs from Nepal.
Role of an Entrepreneur:
Taking Initiative
Organizing Resources
Innovation
Identifying Opportunities and Prospects
Risk-Taking
Technology Transfer and Adaptation
Decision Making
Social Responsibility
Public Relations
Managerial Roles
Fostering Autonomy
Balanced Economic Development
Experience Sharing
Being a successful entrepreneur is the matter of a good vision, mission, target and lot of hard work. Success does not happen overnight. Patience and constant productive work is the key to success. You have to know what you want, how to get it and believe and have confidence in yourself.
"Only those who attempt the absurd can achieve the impossible." - Albert Einstein, Father of Physics
"I have not failed. I've just found 10,000 ways that won't work." - Thomas A. Edison, American inventor and businessman