Sastodeal: One of Nepal's leading online shopping website.
Sastodeal:
Sastodeal is one of the leading online shopping store in Nepal established on Dec 15, 2011. Sastodeal aim is to fill the gap between buyers and seller. Sastodeal helps to find the goods in a relatively cheaper rate compared to market price. Home delivery from sastodeal is almost free for Kathmandu valley and small surcharges are added for outside Kathmandu valley. With the help of Satodeal website customers no longer have to wait in a queue, bargain for discount and don't need to visit different places for the product and services they want. Sastodeal guaranteed that buyers can returns or exchange product within the specified time period. Sastodeal believe in honest communication, transparency and therefore have vowed to only provide customers with genuine products.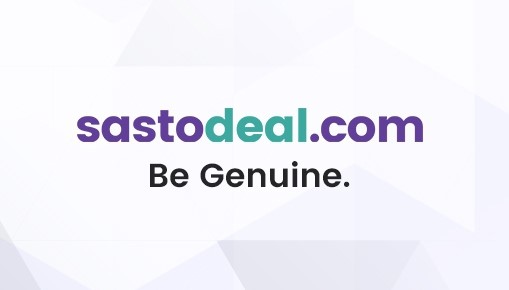 Why Delivery cost of Sastodeal inside and outside Kathmandu valley?
Home delivery from sastodeal is almost free for Kathmandu valley and small surcharges are added for outside Kathmandu valley. The cost of delivery in sastodeal is different in kathmandu valley and outside kathmandu valley because of expensive transportation cost.
How to order?
Here are some steps to order from sastodeal:-
First of all click the product you want to purchase
Then, click on the "Add to cart" button.
Click on ''buy'' button or to shop more click on "Back to shop".
Login in through google or Facebook account and fill out the order form.
Your order will be processed and delivered within the next 2 days.
How to know order has been placed or not?
If you place your order via website you will receive an order confirmation number which you can used to receive the status of the ordered product.
Items are returnable or not?
Items are returnable or exchangable only if the following conditions are meet:-
Sastodeal only accept returns/replacements in their original packaging, with the tags still attached and unused conditions.
In case of the item being defective, not as described, missing accessories, size mismatch or wrong delivery, sastodeal will provide free returns and replacements.
In cases where you are dissatisfied with the product you receive, a reprocessing fee equivalent to the delivery amount will be applicable on the product amount (for refund). For exchanges, additional delivery charges apply.
Refunds will only be possible through online banking. In other cases, you can either opt for an exchange or drop by sastodeal office at Tripureshwor to get the refund
Sastodeal can give top competiton or not in near future?
Sastodeal do not only focus on profit, they also focus on providing genuine product to their customer. They are working with payment gateways and logistic companies to expand their markets. Also, Just like how Sasto Deal came up with Sasto Book they are coming with other ventures which will be launched under Sasto Deal. So, I think Sastodeal can give top competiton in upcoming future.
For more information:-