OYA Inc: One of the best opportunity sharing platform.
OYA Inc
OYA Inc is just an opportunity sharing platform which primary focus on youth opportunities and entrepreneurship. Khegendra Acharya is the Founder and Chairman of Oya Inc, Parshu Aryal is the Chief Executive Officer(CEO) and Managing Director, whereas Firoj Ghimire is the Chief Technical Officer(CTO). These three young minded youth came up with an idea of creating a platform for connecting opportunity seeking youth. OYA Inc has achieved the best business start-up award from the Bill Clinton foundation.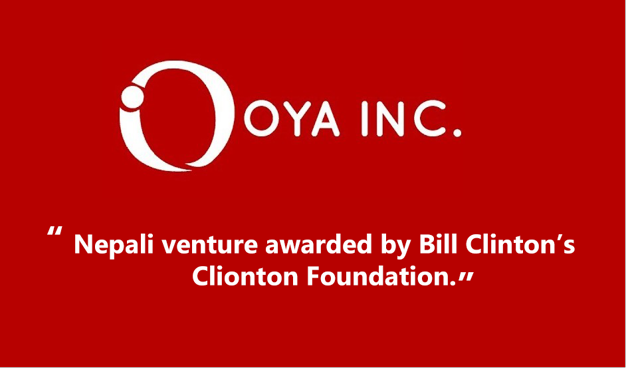 OYA Inc operated all over the world, highly focusing on the Asian and African country. The website visitor is about 35000 per day of this company currently. They do not charge any cost for those visitor who are looking for the opportunity, but they charge for those who want to promote their events globally. OYA Inc started a second venture Global Enterprise Bootcamp (GEB) in 2017 and third venture OYA school in 2018. The main aim of OYA school to replace the fraudulent institution and to provide the high quality of service.
Why people choose OYA?
People choose OYA because OYA is the best platform that fills the gap between excellent minds and Dream University. It is one of the leading event promotion platform, they promote the national and international events, conferences, Internships, scholarships and so on. OYA show the best path for those who want to learn something new and also seeking for opportunity to show their talent globally. Thus OYA help them to reach their potential.
How OYA Inc generate revenue?
OYA Inc generate revenue by charging certain amount of money from those companies who want to promote their events globally.
What type of business model has been used by OYA Inc to earn revenue?
OYA Inc use Business to Business model (B2B refers to business that is conducted between companies, rather than between a company and individual consumers) to earn revenue.
OYA Inc is necessary or not for Nepal?
As we all know that many Nepalese people want to go abroad for study to gain knowledge, but due to the lack of proper guidance and path many students are facing difficulties. We can see there are some fraud consultants who charge students unnecessary charges and provide the low quality of services. So to provide the best path and to replace with fraud consultants OYA Inc has been emerged. From OYA Inc we can achieve high services and opportunity with no cost. Also it helps to promote the nation events worldwide which help to increase the nation revenue.
So, I think in country like Nepal OYA Inc is necessary for the development of nation.