How E-Commerce Impacting Business in Nepal?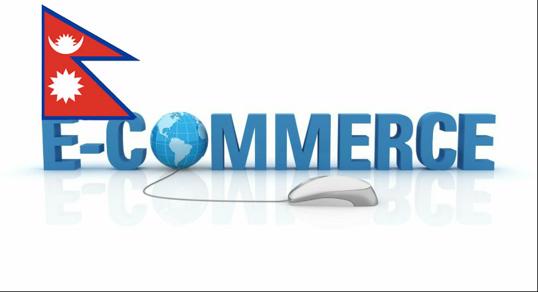 E-commerce means buying and selling products or services locally and globally through the Internet. With the influence and arrival of the latest technology from neighboring countries, such as India and China, Nepal is on its way to success through e-commerce. If we give a look back at history, e-commerce was set up as sending gifts and money online and other websites promoting "Send Gifts to Nepal" which did not have an actual meaning of e-commerce. They only targeted to Nepalese residing in USA, UK, and Australia. Buying something from the Internet was very rare in Nepal due to lack of knowledge, awareness and online payment systems.
But the time has been changed, people have adopted Internet technology very fast, and are being attracted towards online shopping and using online services. As well as many online portals and shopping portals are being launched in Nepal. Now we have dozens of virtual Nepali stores in the web. Some of those are mention below:
Kaymu.com
Daraz.com
Nepbay.com
Muncha.com,
Hamrobazar.com
Foodmandu.com
Sastodeal.com
Bigpasal.com
Now through online shopping, we can make any type of shopping like household products, clothing & fashion accessories, electronic gadgets, automobile & vehicle, and many more from our comfort zone, or even we can order foods. We don't need to go market to market for buying goods, all we have to do is to download an app or just check out on site and make a selection of our choice. We can save our time, extra traveling charge and as well as we can enjoy the home delivery. E-commerce concept has been developed to save the time of people. With the introduction of new technologies, digital stores, online payment system, and interactive apps, there is a big boost in the sector of e-commerce.
Online Payment option plays a vital role in e-commerce. Not only the payment system must be safe, but it must also be favorable for both the buyer and the seller. We can see the growing number of online payment platforms like Esewa, Khalti, iPay etc that provide the digital payment for the exchange of goods and services. Similarly, many of our banks have their e-banking and mobile banking service as well. Online payment has become a fundamental element in helping e-commerce businesses succeed.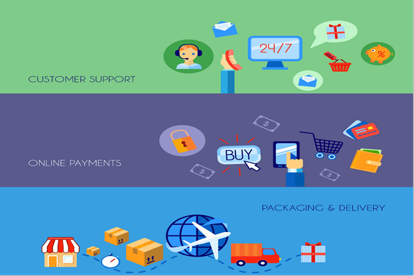 As well as, Smartphone has changed the way of shopping and making payment online. These days Smartphone making people smarter with the level of connectivity and flexibility. More than 80% of People now use their Smartphone to purchase and sell products and services. We can see the knowledge, awareness, and system concerning online payments about the E-Commerce is increasing day-by-day.
As we all know e-commerce is a new concept of conducting business over the internet. It has already affected large sectors such as communications, services, retail trade, finance, and most of all it is positively affecting the business routine of Nepal. Now, people are staring their own business and are doing good business along with providing the best products and services through e-commerce. E-commerce present opportunities to grow business, sell products globally and develop new business ideas and markets in the business sector. Whereas it also presents lots of challenges e-commerce vendors have to gain customers trust and loyalty. This will not only create a good business environment but also be helpful for further startups & Entrepreneurs.