Cyberstalking is a form of harassment that involves the internet and other uses of electronic communication. When modern technology is used to threaten, harass, embarrass, or slander the victim's character, this is cyberstalking. Keep in mind that cyberstalking involves unwanted contact of some sort. The contact is not limited to online communication, it can also be multiple harassing text messages sent to the victim. Yes, cyberstalking is a crime and every state is different and varies in the ways in which an offender is penalized if convicted with cyberstalking. What makes cyberstalking so serious is, in large part, the emotional toll it takes on its victims. It can be threatening for any victim to have to experience anything like this. How does the victim know for sure if the offender won't follow through on their threats.?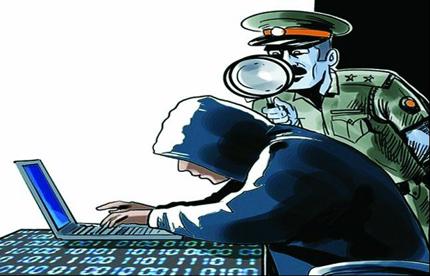 Cyberstalking can have long-term ramifications, not only on a person emotionally but also within society. It can affect one's career or personal life, meaning relationships with friends and family. Though anyone of any age can be cyberbullied, this typically occurs in young school-aged children, teens or college students.
In December of 2016, 18-year-old Brandy Vela committed suicide by shooting herself in the chest. According to Vela's father, Brandy chose to end her life due to being bullied online. The bullies talked about Brandy's weight a lot and sent abusive text messages to her cell phone for months prior to the suicide. To make matters even worse, they also created a dating web page and placed it online, stating that the victim was willing to have sex for free. The victim's father is not sure who was responsible for these acts since the offender(s) used an untraceable smartphone app, but he does claim to have an idea. Brandy committed suicide by shooting herself in the chest right in front of her father.
The incident of the Vela family occurred in Houston, TX. Mr. Vela believes that Texas needs to get tougher on passing and enforcing cyberstalking laws because not even the police were able to track the offender's phone information. Currently, there are several laws in the state that make cyberbullying a class A or B misdemeanor crime. Penal Code 42.07 defines what cyberstalking is and states that it is a misdemeanor.
David's Law is a state law in Texas, that labels cyberstalking a misdemeanor crime, but it also lays out several other rights victims or parents of victims have in ensuring justice. David Molak was a young teen who lived in Austin, TX. He was bullied at school and through social media and texts. His parents transferred him to another school, but due to the cyberstalking through social media, the bullying continued. In early 2016, David took his life by hanging himself from a tree in his parent's backyard. For almost half of all states in the U.S., cyberstalking has been added to their broader anti-bullying laws. Penalties for this crime are wide-ranging and varies from state to state, but it can be anything from expulsion from school to probation or jail time.