Microsoft Connect(); 2018 at Kathmandu, Nepal
An annual event (Microsoft Connect(); 2018), highlighting the Latest Developer Technology and Tools is being organized by ASP Net Community Nepal on 29th December. This local conference will focus on providing the latest updates and Demos on various tools and technology from Microsoft specially emphasizing on Azure.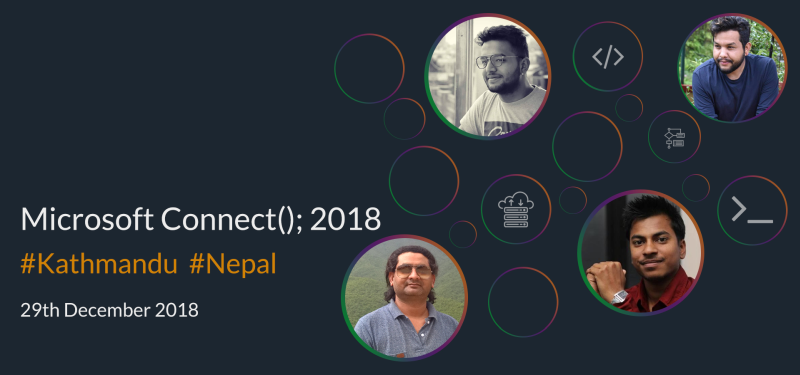 The conference will feature various Speakers from ASP Net Community who will be sharing their precious knowledge and ideas with the crowd.
Below we have the list of reputed speakers who will be honoring the stage:
Alok Kumar Pandey: (Architecting your application with Microservices)
Punit Jajodia: (React Performance Optimization)
Ravi Mandal: (Scaling Applications with Azure Kubernetes Service and Containers)
Dev Raj Gautam: (Building RECOMMENDATION Engine with Azure ML)
Time and Venue:
Date: 29th December, 2018
Time: 2:00 PM to 5:00 PM
Location: Neosphere , Madan Bhandari Road , Kathmandu
For More Detail and Registration: Visit