SeeLOGiC presents <ng-Nepal /> Angular Conference (ngNepal 2019) Successfully Concluded in Nepal
SeeLOGiC presents <ng-Nepal /> Angular Conference 2019
Organised on August 31, 2019 in Bougainvilla Events, Tripureswor Kathmandu, ngNepal rightly proved its stature as the largest Angular conference of Nepal. Starting from the love of the audience to the super informative sessions from all the internationally recognized speakers and google developer expert shared the changes that Angular 8 has carried and how it reshapes the project with new features. The one day conference did justice to the community with people coming in from different cities/countries. The conference began at 10:00 AM, with around 150 participants from Chitwan, Birgunj, Pokhara and Kathmandu valley were present.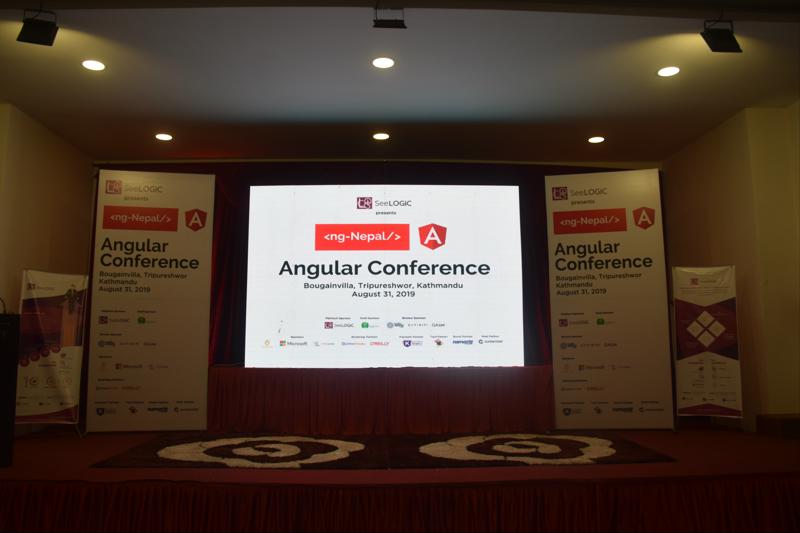 The day started off with the welcome session by Mr. Alok Pandey, organiser, ngNepal (CEO and Co-Founder of Contnetder, CTO of Braindigit IT solution, President of ASPCommuinty Nepal). Mr. Pandey said that "The conference is for those who are technically involved in work and for those who want to be aware of the new changes that have been brought by Angular 8".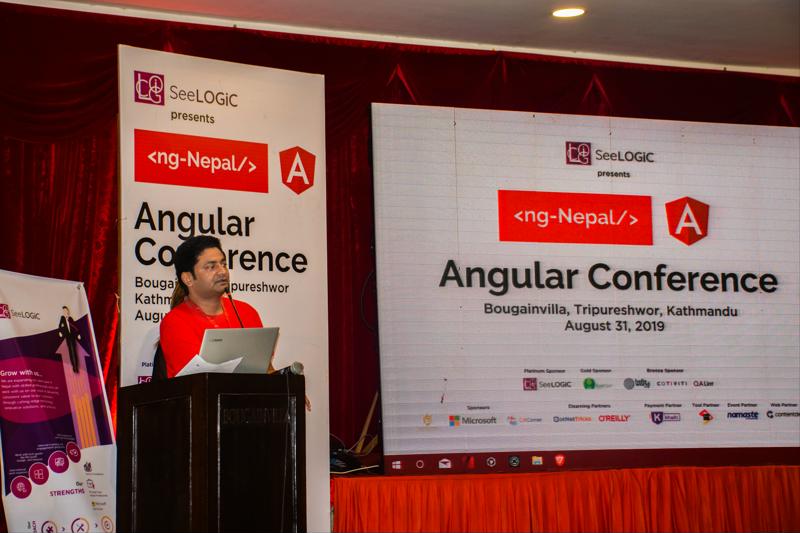 Followed by live session of keynote by Mr. Stephen Fluin (Developer Advocate for Angular @Google). The event lightening talks about topics like Change Detection, Reactive Forms, Enterprise angular apps in cloud, crafting own custom control, e2e and Unit Testing, State Management with Angular using NgRx etc.
Mr. Fluin talks about the newly released version of Angular, i.e. Angular 8.3 with several incremental improvements including differential loading, preview for both ivy render engine and Bazel build system. The complete support of ivy render engine and Bazel build system will be available on next version of Angular i.e. Angular 9.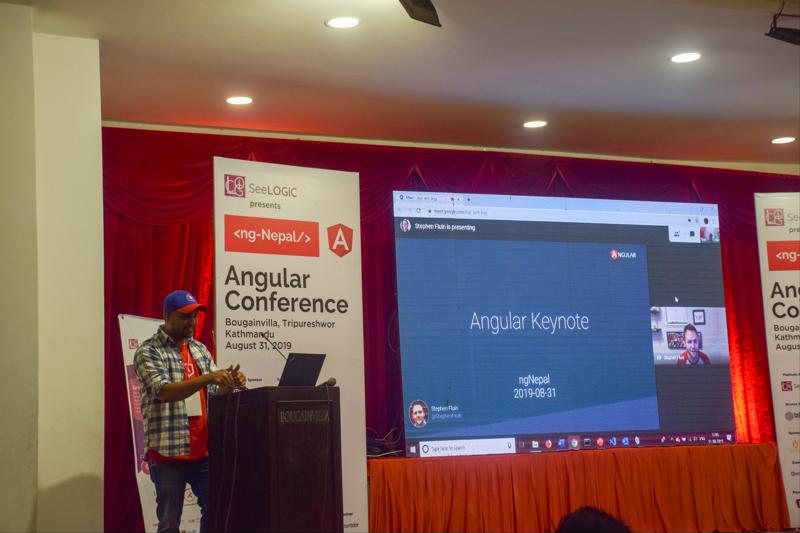 Mr. Dhananjaya Kumar, tenth times Microsoft MVP, Developer Evangelist for Infragistics and well-respected Developer Advocate in Country of India said, "Since Angular is already so popular, this kind of conference will help develop the community to gain knowledge and insight of new technologies that have been developed. The whole idea of ng- conference is that the speakers who are working on angular should come from all across the world". Mr. DJ gathered full attention of the audience with a Quote "If a person can answer 6 out of 10 questions then the person thinks he/she is master of JavaScript, actually he/she is in illusion".
Mr. Pankaj Parkar, Microsoft MVP, Senior Software Engineer at TSS Consultancy shared new features about Angular 8 and Custom form control.
Two national speakers; Mr. Sagar Maharjan talks about overview of state management with Angular using NgRx and Mr. Ashim Karki provide his insight on benefits of e2e and unit testing and how to choose the best framework.
Mr. Sajeetharan Sinnathhurai, Speaker from Srilanka, talks about how to build world-class angular application starting with building a scalable, high-performance application from the scratch and deploy it to the cloud.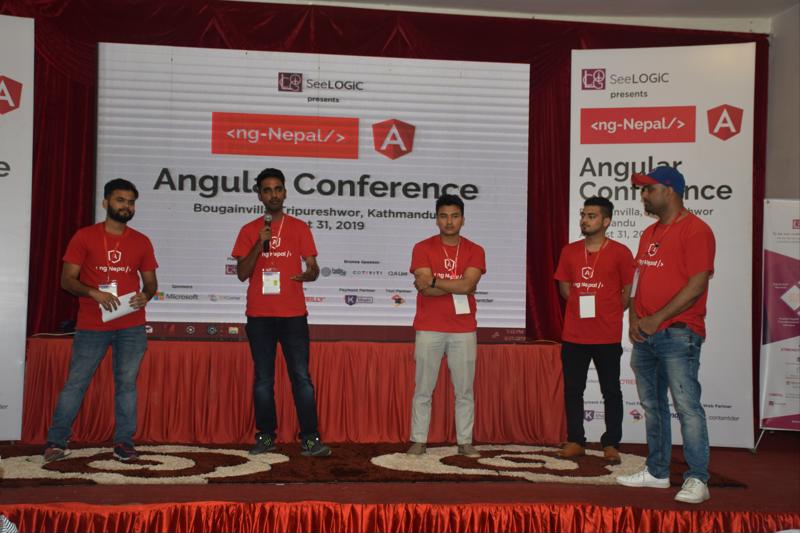 Mr. Deependra Bajracharya, Business Development Manager of Microsoft Operations said "This kind of program creates awareness and knowledge for the local developers which is propitious in every aspect. Learning quite from Angular, Microsoft has also now become open and friendly".
At the end of the day, Mr. Dhananjaya Kumar added "JavaScript is like a religion" and doing a small activity on answering yes/no to questions from the previous talks.