Difference Between Asp.Net and Asp.Net Core Framework
Everything has been changing in this world and likewise the frameworks of .Net Platform. The .Net is the technology provided by the Microsoft to simplify the software development. And Its frameworks have been updating time to time. The most recent one is Asp.net core 3.0 preview 1. Both are the Frameworks provided by .Net platform to build the server-side applications. Both Frameworks are based on C# Programming language so we can exchange the code across. However, there is difference in fundamental aspect in the two. It depends on us what we want to achieve. With the Asp.net core Microsoft has simplified the development even easier and has introduced additional functions.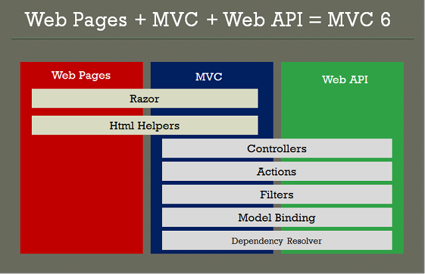 Choose Asp.NET Core Framework for server application when:
You have cross-platform needs such as Windows, IOS, Linux etc.
You are targeting microservices.
You are using Docker Containers.
You need high performance and scalable systems.
You need side by side of .NET versions by application.
Choose Asp.NET Framework for server application when:
Your application does not require cross platform i.e. runs only on Windows.
You need to use third-party .NET libraries or NuGet packages not available for .NET Core.
You need to use .NET technologies that are not available for .NET Core.
You need to use a platform that doesn't support .NET Core.
Microservices:
Microservices are the applications built by connecting single-capability, autonomous components that communicate via APIs. These systems can be challenging to develop because they demand clearly defined interfaces and reliable infrastructure. Fortunately for .NET developers, OWIN (the Open Web Interface for .NET), and the Nancy web framework help minimize plumbing code and simplify the task of building microservice-based applications
Docker Container:
Docker Container is the container technology Approach which is rapidly growing in the programming world. This Approach is an open source software development platform which is used to store the applications in a container so that the applications can be ported to any systems running in Linux Operating Systems. This approach allows pieces of code to be put into smaller, easily transportable pieces that can run anywhere Linux is running. It's a way to make applications even more distributed, and strip them down into specific functions.