How to become a Block Chain Developer?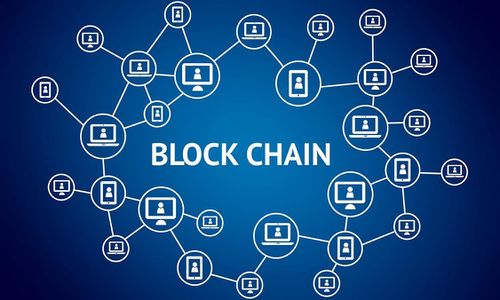 Introduction:
Before being a blockchain developer we should know the concept of BlockChain. Blockchain was invented in 1991 by Stuart Haber and W. Scott Stornetta. Blockchain is a growing list of record or data which are used to store digital timestamp data link through cryptographic hash value. The BlockChain contains three things: Data, Current Hash and Previous Hash. In a blockchain, we can't modify the data because when we add data in a blockchain, it will generate current hash value and previous's block hash value. If someone intentionally wants to change the data, the current hash value will also change automatically which will not match the next block hash value. From that block all blockchain becomes invalid.
More About blockchain

Implementation of blockchain:
Bitcoin(2009 by Satoshi Nakamoto)
HyperLeger(1979 by Ralph Merkle)
Ethereum
Upcoming future is of blockChain. There is a high scope for blockchain developers. Blockchain Application Development is not an easy task it needs dedication, time and skill. You may be confused about where to start. The first thing is to start with the basics. To become a blockchain developer you need the following technical skills.
Some skill to become a Blockchain developer:
Programming: To build a blockchain application, programming knowledge is necessary. Coding skill help to implement the idea of blockchain for the developers. Programming is used for developing the application from the knowledge and skills of the developers. Developers should have information about the different plat-form and tools to develop the blockchain application. There are different programming languages to develop blockchain Application i.e C++, Java and Python.
Networking: Another requirement to become a blockchain developer is networking skill. Blockchain is distributed network, how it works in the decentralized network developers must be clear about it. Blockchain is linked through hash value which is known as a peer-to-peer network. These all things come under routing. Networking industries are taking seriously about IoT in the blockchain. Managing the data on the internet is difficult. When word networking come then security is important to manage all the information.
Cryptography: Cryptography is the most important foundation of blockchain because of security. In the blockchain, blocks are linked through the hash value which is in the form of encryption or also known as a digital signature. To develop the application of blockchain developer must have a good background in math and skill in cryptography. cryptography is for security purpose. You can learn about Cryptography like encryption, message integrity, and block cipher.
Data Structure: Developers must know about How the data are stored in a distributed network of the blockchain. Data are stored in a block rather than in the table which is in a complex form. Data structures algorithm is essential to store data. It can be easily retrieved when required. Data structure bring transparency in the coming digital world. So, blockchain developers must have a strong understanding of the data structure.
More
How to become a front-end developer
Different between UI and UX design