Android releases its new version, Android 9 Pie (2018)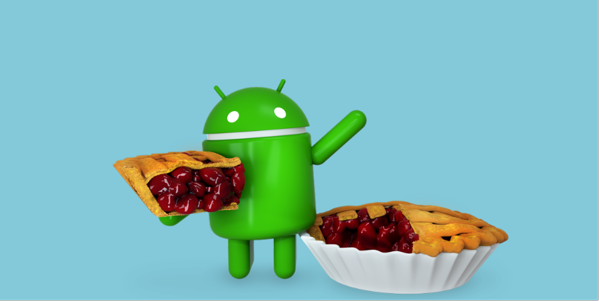 Following the release of Android 8 Oreo in the year 2017, 2018 has been the year of Android 9 Pie.
The new Android version has come up with the official name as Android 9 Pie. This version is now available on pixel phones and will soon be available to other devices throughout the end of this year.
The new Android 9 Pie offers various new features,
updates, and improvements that include design changes, changes in AI and additional helpful short shortcuts. This time Google has focused on providing developers access to new API's, changes along with the various tools required to build apps for Android Pie.
Talking about the improvisation in here are some of the more additional features of Android Pie which are discussed below:
I. Track Users and HEIC Image support
Android 9 Pie now includes the ability to track user indoors using Wifi RTT. Also, the new HEIC image support feature helps in better compression for photos and an increase in the storage space.
II. ML Kit
To help developers take advantage of the company's machine learning technology, Google has now introduced ML Kit in android 9 Pie.
Android 9 Pie: Consumer Features:
• Gesture
The new Android 9 Pie uses gestures. When this feature is enabled, it allows the user to view app suggestions while swiping up, to view recent apps.
• Theme
Android 9 Pie introduces improved features on two themes: Material Theme and Dark Theme. The material theme includes white space and rounded corner. Talking about the dark theme, Google has added a dedicated setting for switching in between light and dark theme.
• New Dashboard to curb Phone Addiction
Google introduces us to a new dashboard that provides us the details of how much time that we have spent using our phone on a daily basis; the most used apps of the day along with the no. of notifications that we have received throughout the day. This helps to curb users phone addiction.
• Adaptive battery and brightness
This new feature for adaptive battery and brightness helps in allocating dedicated resources and battery power to the apps that the user mostly open at the given time of the day. This feature helps in improving the device performance and battery life.
• App Actions
The new AI feature, App Actions in android 9 Pie learns about the common tasks that we perform at a specific time, place or when an external accessory is connected to the device. For example, App actions will suggest us a playlist while we connect a headphone in our device.
Find out more info on Android 9 Pie
Also check: 10 things you should avoid doing with your smartphone