What is Human Brain Mapping? Benefits of Brain Mapping. Tools used in Brain Mapping.
What is human brain mapping?
Brain Mapping is set of neuroscience technique that aims to relate the brain's structure to its function by a process of stimulating different areas of the brain and monitoring any change in behavior. It is a technique that used to show parts of the brain and how they would work together. The human brain is a knot of 100 billion of neurons and support cell where we can store a lifetime of memory there. Brain mapping attempts to relate the brain's structure to its functions, or finding what parts give us certain abilities. Brain mapping is further defines as function of the brain and spinal cord through the use of imaging.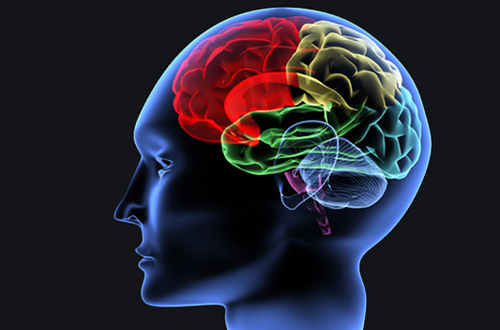 Brain mapping examines how our brain structure will change on changing environment, how the brain changes physically through the learning and aging process. It also examines what going wrong during the mental illness and other brain diseases. Brain mapping is extensively used in diagnosing and treating with high precision various neurological disorders such as tumours, epilepsy, Alzheimer's disease, Parkinson's disease etc. It is also used in the treatment of psychiatric disorders such as depression, schizophrenia etc.
Benefits of Brain Mapping
Brain mapping identifies not just only the symptoms but also identifies the source of psychological issues.
A brain map is used to distinguish the different parts of brain, such as primary motor cortex and prefrontal cortex.
Brain mapping help doctors better understand source of a problem. Knowing source of a problem allows targeted treatments.
It provides a proper understanding of the anatomy of the brain.
Brain mapping reveals information about brain communication and connectivity.
It also helps to understand how human brain works.
Tools used in Brain Mapping
Brain mapping is the collection different tools. Researchers must collect the images of brain, turn those images into data, and then use that data to analyze what happens in the brain as it develops. There are some tools some tools use in brain mapping which are presented below:-
Diffusion tensor-MRI (DTI) makes possible to estimate the location, orientation, and anisotropy of the brains
Electroencephalography (EGG) is a technique that aims to detect the electrical activity of the active nerve of the cell.
Computerized axial tomography (CAT) is a diagnostic test in which computers and x-ray are used to produce an image of a cross-section of the body. It is also called Computer Tomography (CT) scan.
Transcranial Magnetic Stimulation (TMS) is a noninvasive form of brain simulation which applies magnetic pulses to the brain via a 'coil'.
Pharmacological functional MRI (phMRI) is technique that shows brain activity as drugs are administered.
High definition fiber tracking (HDFT) is used to view the detailed wiring of a person's brain fiber.
Magnetoencephalography (MEG) is a non-invasive medical test that measures the magnetic fields generated by neuronal activity of brain.
Functional MRI (fMRI) is a technique for mapping and measuring the brain activity associated with blood flow.
Position Emission Tomography (PET) is a type of nuclear imaging test that shows the metabolic activities of your brain.
Brain mapping techniques are constantly evolving on the development and refinement of image acquisition, visualization, analysis and interpretation techniques. Structural and functional neuroimaging are at the core of the mapping aspect of brain mapping.