Hamro Patro: One of the most downloaded Nepali app
What is Hamro Patro?
Hamro Patro is the first Nepali calendar app, on Apple's iOS which was launched in 2010. Hamro patro helps to keep the track of important events, festivals, and rituals. It was initially developed as a calendar app which has been grown now into a platform that unites Nepali community. This app has made the customers forgettable to look calendar. Hamro patro is the most downloaded Nepali app in Nepal which crosses more than 5 million and with rating 4.6.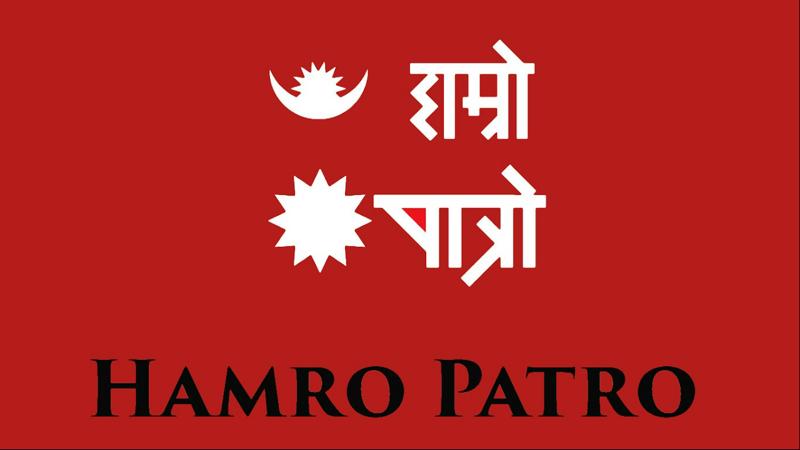 This app not only shows date and time but also enable user to see Horoscope, latest news, exam routines, foreign exchange rate, Gold/Silver rate, Vegetable rate etc. This app simplifies the day to day activities of Nepalese people and also helps to keep latest news. Hamro Patro is now more users friendly, attractive, simple, refine and also works great on slow internet connection.
Why Hamro Patro is popular in Nepal?
Hamro patro is popular in Nepal because of its interesting and innovative features. The interface of this app is very user-friendly as the different features are displayed in a manner that makes easier while accessing. Hamro Patro helps us to find out the latest news, videos, Horoscope, date convertor, and so on with in one app. This app spreads smiles into its users through simplifying their lifestyle and daily necessities. This app doesn't have any age restriction, so any age group people can use this app. The features in this app were all added keeping in mind what Nepalese people wants in their daily life.
Latest features of Hamro Patro
The latest features of Hamro Patro are:-
1. Change Theme
In latest update we can change the theme. This is the best features added in Hamro Patro. With this theme feature we get option to change theme to day mode, night mode and automatic mode. Automatic mode will automatically change the theme based on time. Night mode save the battery and also makes easy to read text. Day mode looks bright and light.
2. Add Notes
Hamro patro added Notes features which makes easy to save task, events, meeting, and other as a remainder.
3. Search News and Trending Topic
At past Hamro patro shows only similar news. But with latest update, you can easily search the news and also easy to check trending news.
4. Notification History
With this features we can read and see the missed news in notification History.
5. Easy way to watch videos
In latest update you can find video in different section. From where you can watch different videos based on different categories.
6. More Language
Hamro Patro is now available in five different languages: Nepali, Bhojpuri, English, Nepal Bhasa, and Maithili.
7. News Personalization
Personalize features has been added in the news section. There's a section called 'For You' where you can select the types of news that you want to see along with the publications that you want to see your news from.
Platforms Available
Hamro Patro is available in iOS, Android, as a chrome extension and as a web application.
Other app of Hamro Patro
Hamro News and Magazines : This app allow global Nepali community to read national daily and most Nepali magazine from mobile
Hamro Nepali English Dictionary: First offline dictionary for Nepali language.
Hamro Ludo: Amazing Ludo game for android user.
Hamro Cards
Hamro Keyboard:You can use this keyboard to write Nepali text in any app.