How to Use Google My Business to Grow Business?
When people are talking about your business guess what they are going to do before they contact you?
Of course, they are going to Google you right?
Similar to the other tools in Google's library, Google My Business (GMB) is the free perfect marketing tool for local businesses with limited resources. GMB allows you to get your business listing in Google. So, when people search for your business, your business listing appears on Google search and Maps. Google My Business gives you the tools to update your listing and engage with your customers from a fingertip.
If you haven't created Google My Business profile yet, follow these steps.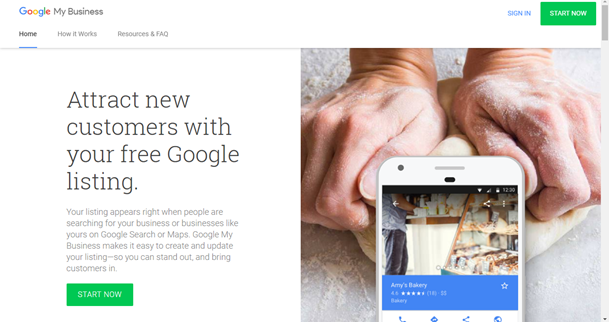 To get started, go through https://www.google.com/business/ and select Start Now. You can log in with your Google account.
Add your business name and hit on Next button
Fill your business addresses (country, street, city etc). Now, check in the box "I deliver goods and services to my customers" only if you don't want people to come to your location. However, if you are storefront or business where people do come to you leave this unchecked.
Drag the map and position the marker on the exact place where your business is located. Click Next and add your business area.
Select your business category. Please select the most accurate category possible you're basically telling Google what type of customers should see your business listing.
Enter your business phone number and website.
Now, you have to verify your listing to show in Google search result and Google map. To do so, fill your contact name and hit on mail button. They actually going to send you a postcard via mail so when you receive a postcard follow the simple instructions inside go to the right address, type in the code and you are verified.
So, this is the minimum set up of your Google My Business listing. Once you have verified your business, it's time to make your profile attractive. Now let's move towards some of the important sections of GMB.
Info
In this section add as much information and media as you can, including your opening hours, your website's URL, public phone number, the area you serve, a business profile photo, attributes (e.g. free WIFI, free home delivery), your business description, the day and year you opened. Make sure that everything is filled in the right way because this is the section from where your audience gets lots of information about your business when they search for you in Google or Map.
Photos
This is the powerful section of GMB where you can add your business profile photo, cover photo, video, interior photo, exterior photo, your product's pictures, and many more. Your profile photo is what appears when you upload new photos, videos, or review responses and your business cover photo is one of the most important, it shows up front and center on your listing.
Review
With this feature, you can get reviews from your customers. They provide valuable feedback for your business, and replying to reviews can help to build a strong relationship with your customers. When you reply to a review, your response will become visible below the customer's review on Google search and Maps. So, appreciate each review even the negative one to show you take them seriously.
Google My Business is one of the most important tools to grow your business and drive traffic to your site. It helps to bring in local and new customers through search. Also, you can display essential information about your business, including the location, contact phone number or a link to your website. Recently Google has also released a new feature, which allows you to post a link to articles, new update or news, and upcoming events about your business.
If you are targeting local customers, then you must list your business on Google My Business.
Thank You!