Auto Draw : Fast Drawing For Everyone

AutoDraw: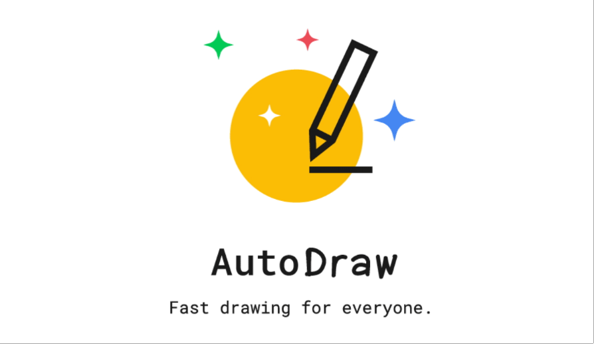 Are you good at doodling on a screen with a mouse or with your index finger ?? Many of you will probably find it difficult to doodle be it in MS- Paint or any other application. Even if you can do a decent drawing with a pen and a paper, doing the same on a digital device is pretty difficult.
Then, there's a great program called AutoDraw that uses Machine Learning tool to try, guess and recommend the object that you are drawing as you draw it. So, you can just doodle what you are willing to draw and select the right choice that is recommended by the system.
It is one of the google's AI Experiments that pairs machine Learning with drawings created by artists to help you draw. The good thing is that it is open source and completely free to use. So, you can use it to transform your poor drawing into awesome clip art.
Some of the cool features of Auto Draw are:
It works on any browser and any digital device
Works with mouse, touch and even a stylus
Uses AI to enhance your drawings
Uses drawing made by professional artists, designers and illustrators
Completely free of charge
Let's take a sample:
Let me a draw a sketch of a flower. This is all I am capable of.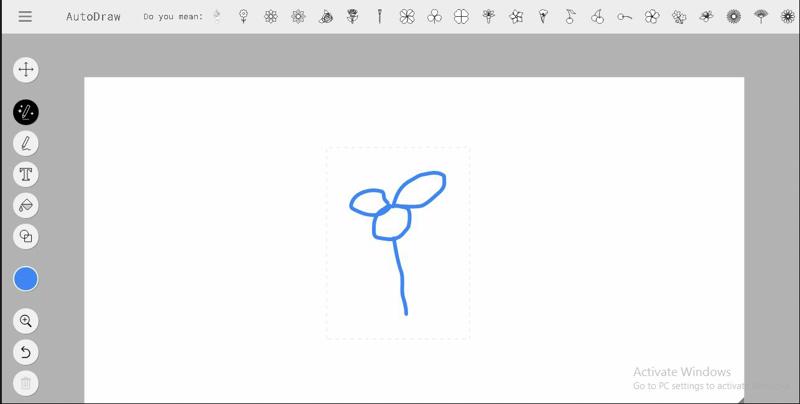 Now, At the top you can see the program suggesting me the sample of flowers and other drawing that appear similar to my doodling.
Now I select the flower from the list and this is how my flower looks. Awesome isn't it.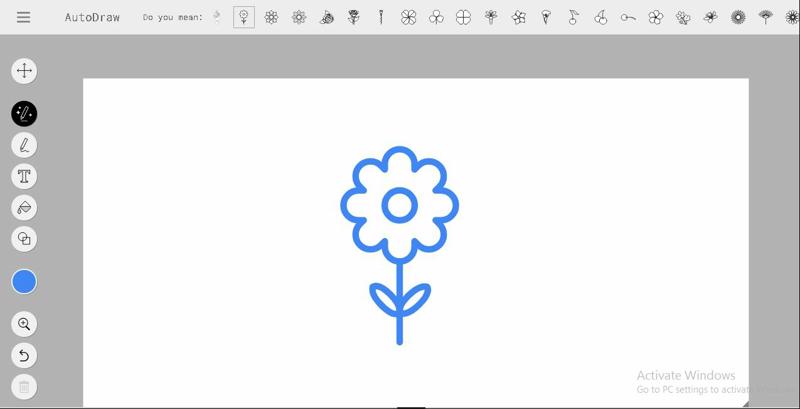 You can now download , share and whatever you like to do with the drawing.
Some critics say that it is incapable or unwilling of recognizing immature doodles . But it is not a problem as the program seems to be increasing its ability and learning from each drawing.
You can also draw freehand without using any suggestion like any other drawing applications.
If you want to try it for yourself :
Visit the link : Auto Draw
Also Read: Turn your Sketch to Code.