Ten points to get success as Startup
After watching a lot of failures of Startup I did some study and thought to share everyone. Generally what we see that most of Startup (95%) get an end. What is common among max failed Startups are they do not have a unique solution or unique selling point (USP).
As per some statics available online, Patents Filed in 2015-2016 in,
2015-2016 By
India - 1423,
Korea - 14600,
China - 29800,
Japan - 44200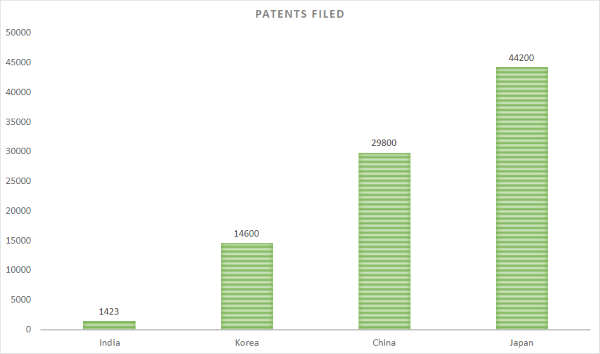 The above data shows that the max Startups who are in our area will not have unique ideas, as the above data shows Japan, China and Korea have bigger numbers. For now, I am not able to find the data for our Nepal but I think the above number is very low if we have. So as we know the country like the US, Japan etc have a higher success rate in Startups too.
At the same time, our Startups also do not try to invest in RND more as per one report just for an idea, I can show some data for a company who spend more money on RND is,
Amazon - 22.6 billion U.S. dollars,
Alphabet - 16.2 billion U.S. dollars,
Volkswagen - 15.8 billion U.S. dollars,
Samsung - 15.3 billion U.S. dollars,
Intel Co - 13.1 billion U.S. dollars,
Microsoft - 12.3 billion U.S. dollars,
Apple - 11.6 billion U.S. dollars
So what the above data shows that as we do invest in RND the chances of success get higher.
A key to success is Celebrate yourself

Now I would like to provide some points for Startup not to do,
Missing Innovation around customer's money-making module
- Avoid Copy, try to solve a real problem with unique ways gets real value.

Negative Cash flow | Negative working capital
- Get cash on time, the cheque is not enough till it is cash, if money will not come in the company then it's getting harder, so try to bring money in cash because the company only can move on if it has cash.

Expansion with Negative Margin
- Do plan when and how u make money, without profit expansion can create a burden for the company to grow more, there are many examples who tried to expand in negative cash flow and not able to get success.

Lack of Talented Manpower
- Build Good team, without good for every department it's impossible to get success, some time it's seems someone can do alone but having a good team will increase success.

Scalability with a recurring revenue model
- Retain customer is must, if you can retain your customer then it help you to scale as money come regularly as well build trust for others to get more.

Mixed Marketing Signal and Wrong Positioning
- Build your won like Identity, Newest, Problem Solver, Best, Convenient, Cheapest, Best Value, Most Prestigious, Maximum Feature, Most Reliable etc. Do not rely on default it leads some time bad condition, the best example is Tata NaNo.
Releasing Product as a Laggard
- Timing and Adoption Curve, Time is critical for any case have to understand well.
Save Yourself from getting Out-competed
- Businessman and Competitor => How to Create Entry Barrier if one can do then they will have easy to move more and IP is one that helps for this.

Missing the process of Converting feedback into feed-forward
- The complaint is a Gift, Catch it, if you get feedback its great to move on.

Business Model of Building Complete EcoSystem
- Without Business Model no matter how great idea or company is it lead to failing, so build it, update it and move on.
Though there are more but hope the above points can help someone and provide some base value to achieve one step more.