Biggest Issues in IT today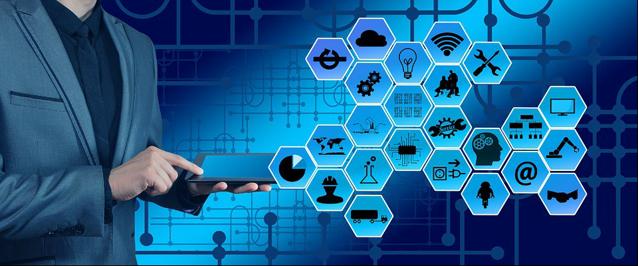 With the concerns about Security, retraining IT talent to find new revenue streams, CIOs have many problems that keep them awake at night.
With the starting of the new year, some new problems and concerns arrive in the IT industry. So, we can see some subtle and non-subtle shifts from the concerns of 2018 and this will continue year after year.
The major problem of Data Overload that was a concern some year ago has now evolved as new data hungry tools and can be implemented with AI for making expert decisions and be it for Machine Learning.
Companies are now taking a big jump towards the Cloud Services and executives are more concerned about securing their cloud assets across several cloud environments.
So, with some research and information collected from various sources and experts, we have some of the biggest Issues that the IT industry faces today and how we can deal with them.
New Security Threats:
Security issues have never been a new problem and it has been a major problem since a very long time. But as the technology and information grows the security issues exaggerates with it and the highlighted recent security threats may spark the need for Security professionals to be extra vigilant with detection and training against these threats. With the rise of AI there is the need of introduction of AI based protection system to counter the attacks introduced by these next generation tech.
Many experts believe that soon there will be AI driven attacks on IT companies and several private and government agencies. So it's better to be prepared beforehand.
Also See: New Cyber Security Threats
Data Protection:
Data is one of the biggest treasure in the present world and organizing and protecting the data is the most important concern for all the companies.
IoT observed a lot of attention last year but, it didn't go as per the expectation due to the major privacy issues. The IoT still use vulnerable software with poor network and communication security that are prone to security attacks. So, it could be that your voice activated home device could be spying on you and the provider company may have no knowledge about it and your data could be provided to wrong person.
So, this suggests that the efficient data legislation is a potentially new topic in the industry.
Multi-Cloud Security:
Today as most of the companies are moving towards cloud services, the security provided by the cloud services plays a major issue. With services from multiple cloud vendors you are mixing the technologies and services from several companies. It benefits the company and fulfills the organization's cloud networking needs but, on the other side it adds to the security overhead. So, this will be the new hot topic in the coming years the secure and best practices for multi cloud network.
Also See :Multi-Cloud Security Best Practices
Innovation and Digital Transformation:
According to Gartner data, two thirds of business leaders think that their company need to speed up their digital transformation in the fear of getting behind their competitors. Most companies are on the same path searching for some drastic transformation that will lead their company a step forward to others.
As the IT market gets more fierce and competitive the search for innovation and strategic business capabilities will go on.
Also See: Tips on making digital transformation right
Finding New Revenue Streams:
While the landscape of IT business is evolving with time but the basic source of profit remains the same. The process of finding revenue opportunities haven't changed much and is still fundamentally the same. So, most of the companies are worried about generating direct revenue.
Also See: 6 secrets of revenue generating
Skills Gap and Outsourcing Risks:
Every company are looking for experienced and skilled employees who can drive forward the organization. While there are lot of computer graduates who are willing to take on the position but the company is in the need of experienced hires, not entry level graduates with no experience.
Also Read: IT Skills gap: Facts vs Fictions
The demand for experienced software developers is so big that the companies are up for an easy solution i.e. Outsourcing. But it also possess some disadvantages like the readability concerns and security issues. The outsourced product may not always meet the standard and is at the mercy of the firm you outsourced to. In addition to quality concerns outsourcing also opens up security risks.
Also Read: 11 keys to successful outsourcing relationship
Tools for a Digital Native Workforce:
Christaian Teismann, SVG of global enterprise business at Lenovo, expresses that a new force of employees who grew up with digital technology demands new way of working that will boost the bottom line. So they favor the technology they grew up with and are willing to use it in their spheres in the workplace. Therefore tech-enriched, assistive spaces that are flexible and customizable will continue to grow.
Rebuilding Trust:
Software engineering manager at Retriever Communications, Isaac Wong calls 2018 a "bad year for IT publicity" based on several publicized security breach and hacks of large companies and questionable sharing of customers like habits. Such issues like privacy, security and device addition must be immediately addressed by the big and small companies in the IT world in order to build healthy trust with the citizens.
The companies need to show that they care about people and work on the best interest of the people.
Also Read: Programming Language to learn in 2019